The wait for girlfriend and its profound lesson on managing money
W.T…Finance — a single unbiased source for financial signals which matter to you.
When you are with your girlfriend for two hours, you think it's only a minute, but when you are waiting for her two minutes will seem an hour. Einstein quoted something like this to explain the relativity of time.
This waiting though has a profound lesson in how we think of time horizons when managing money. Many people will say invest for long 10 years, 20 years, but that is only feasible if you are not in a situation when the two minutes seems an hour.
That is why we continue to believe that traditional financial goal planning is the dumbest way of trying to make people anything.
In this edition, we look at this relativity which is central to financial decision making.
---
Numbers that matter to us 📉📈

Super move in Sensex and Gold. This happens rarely so we are very circumspect on markets now
---
TL;DR- Best of Articles, Tweets, Videos and blogs 📖📖
Warren Buffett on Present markets

Buffett said that investors are focusing "not on what an asset will produce but rather on what the next fellow will pay for it."

It Depends - A Wealth of Common Sense

Doesn't this feel like another potential bubble with stock market valuations at such lofty levels again?

It depends.

Interest rates are lower than they've ever been. The market is dominated by technology firms. Corporations have far more intangible assets than firms did in the past. Markets are also more mature and cost less to transact in.Plus the Federal Reserve is more involved in the financial markets than they were in the past.

This doesn't mean another bubble is impossible but it's at least worth considering the other side before throwing around that word.

Charlie Munger is back with his amazing wit

Why index investing automates portfolio rebalancing

But all indexes "end the game" and then restart the game with a different, slightly more equal composition. Thereby they drive their expected return from the geometric average of stocks toward the higher arithmetic average.

---
Long term thinking. Morgan house brilliantly explains how this is not static and valid for each case. Some nuggets
Jeff Bezos once explained why this was critical:

I very frequently get the question: "What's going to change in the next 10 years?" That's a very interesting question.

I almost never get the question: "What's not going to change in the next 10 years?" And I submit to you that that second question is actually the more important of the two.

Marc Andreessen was once asked how his investment style compared with Warren Buffett. He replied:

[Warren is] betting against change. We're betting for change. When he makes a mistake, it's because something changes that he didn't expect. When we make a mistake, it's because something doesn't change that we thought would. We could not be more different in that way.

---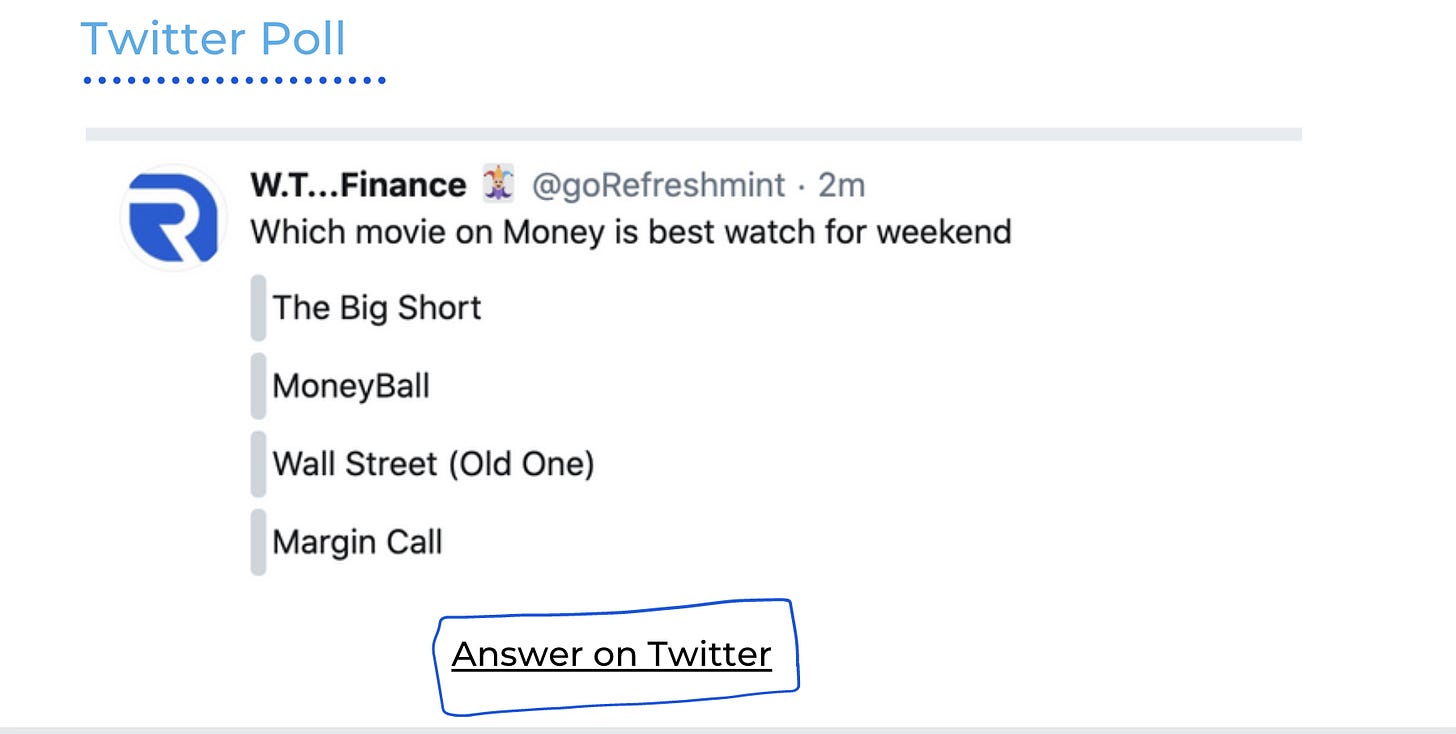 Join more than 3500 readers who are looking to get a " Refreshing" view on Finance.


If you love this letter please do spread your love by sharing it.