La Liga, Test Cricket, F1— Sports is back!!
W.T…Finance — a single unbiased source for financial signals which matter to you.
Best news of the week that sports are back.
Why Sports is so intriguing is that it is the only place where effort, skill and luck intersect to create drama each time.
And out of these three elements, luck is probably the most interesting one.

And which better place than Casino to check luck.
Do you know in Casino which game you have the worst chance of winning?
BlackJack

Roulette

Slots

Wheel of Fortune
Keep Scrolling for answer
---
Numbers that matter to us 📉📈

---
TL;DR- Best of Articles, Tweets and blogs 📖📖
The lucky ones for the week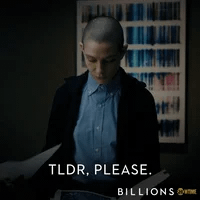 ---
Quiz Answer:
The answer is a slot machine with odds as low as 1 in 49,836,032!!
So while the slots can be played with cents you need to spend a lot of them to hit this.
---
When Investing - What Matters More Skills or Luck?
This is an old but seminal article by Michael J. Mauboussin on luck and its role in investing.
Key Points:
We tend to underestimate role of luck especially in investing and sports

It's useful to take a step back to consider why betting on continued success doesn't work in investing.

It certainly works in many other fields. For instance, you can count on the best chess players, sprinters or pianists to continue to perform at a high level for their next match, race or concert. In these activities, results correlate highly with skill, and luck plays little or no role.

But luck plays a huge role in determining results in investing, especially in the short term.

The paradox of Skill: The more skilful we become more role of luck increases

The reason luck is so important in investing is not because investors are not skillful in the aggregate. It's actually the opposite. Investors are collectively pretty efficient at incorporating information into stock prices, which suggests that only new information moves stocks. I call this the "paradox of skill." As skill improves it tends to become more uniform, which means that luck becomes more decisive in determining results.

How to choose the best mutual fund or investment?

The answer is to focus on process. When luck is involved, a correct decision leads to a good outcome only with some probability. Play your hand perfectly at the blackjack table and you still may lose because of the bad turn of a card. It's also true that a poor process can yield a favorable outcome by dint of luck. But a good process provides the highest probability of success over time.
---
What we wrote:
A snapshot of what we wrote across mediums
How to identify corporate frauds? Looking at signals which come before financials come: Read here

The risk in Sovereign Gold Bond: We use the insights of Anthony Deden to argue that the best way to bet on gold is physical gold. Read here

As IPO and Fresh equity raise start to come, its best time to have a look at this video of the greatest IPO of all time. Watch here

---

Join more than 3000 readers who are looking to get a " Refreshing" view on Finance.
If you love this letter please do spread your love by sharing it. 😍😍.
---